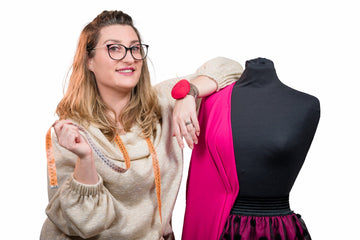 Cristina Mocchiutti
"
Sartorial

and

experimental

, with these words I like to describe the style Made in Italy of Crimosh clothes"

Hi, I'm Mocchiutti Cristina , Italian fashion designer and creator of the emerging brand CRIMOSH .
CRIMOSH's goal is to transform an inspiration into harmony by presenting garments that enhance femininity at any time of the day, aiming to excite the wearer even before the external observer.
A fundamental element of the brand is the swarovski crystal , a recurring decoration in my collections that has given shape to my logo. The ability of the crystal is to interpret the light that strikes it, as well as CRIMOSH clothing.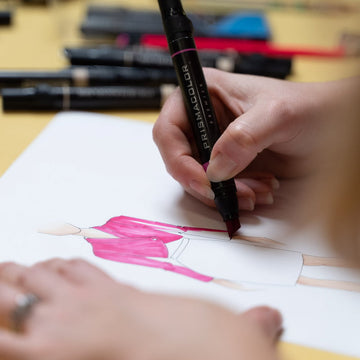 A
PASSION

THAT IT HAS ALWAYS BEEN

Developing what has always been my greatest passion, I have dedicated my education to the study of fashion , from high school to obtaining a degree in Fashion Cultures and Techniques.
I participated in various fashion competitions , winning in 2012 the Special Prize in the "Sposa D'Autore" competition and the "Bilancio Couture" prize, representing my Friuli Venezia Giulia region in Catanzaro.
Wanting to learn more about foreign markets, I left for the United States where I refined my sartorial style. After two years, back in Italy, enriched with experience, I opened my laboratory , where I began to experiment and create my own style with innovative materials and designs .
A few months after the opening of my laboratory, I had the honor of being chosen at a national level for the "Artisanal Evolution 2022" project , which aims to enhance and promote artisan businesses and "Made in Italy" excellence during the Fashion Week in Milan .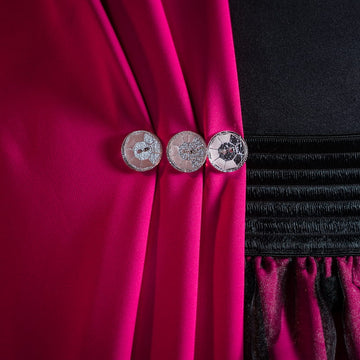 TIMELESS

CREATIONS

"His garments are very detailed, delicate and super feminine. They are exactly the clothes that would make any woman feel beautiful. Wearing them is a real pleasure, both for the research of highly qualitative materials and for their cut that highlights every physicality without forcing it or highlighting it too explicitly. Hers is a resolutely chic and truly timeless style."

- Not Only Pink, September 2022 -
THEY TALK ABOUT CRIMOSH