News
FASHION PROMENADE - Milan fashion week 2023
by Cristina Mocchiutti on Mar 01, 2023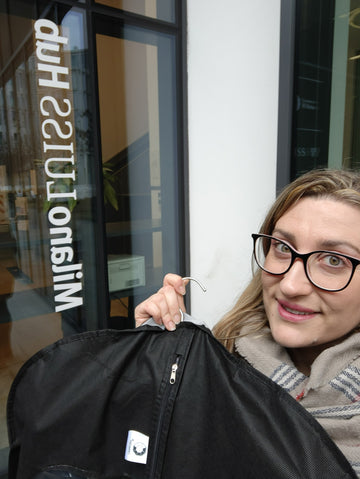 Last February 26th I had the unique opportunity to participate in the Promenade della MODA event and it was truly a moment to remember.
The protagonists of the event were the clothes and accessories of internationally promising brands and designers.
This event takes place in Milan during the women's fashion week. An event organized by the Ipsodi sas company and founded by Lilia Fashion Agency, which presented and took care of the event down to the smallest detail in collaboration with Milano LUISS Hub which was the magnificent location of the event, Eli Hair Agency for the hairstyle and the makeup by the beautiful models, TFP Talents, who gave me the opportunity to participate in this event.
Crimosh was there, present with a dress with strong sartorial values and the feminine elegance that distinguishes them.
It was a day full of new encounters with many creative people who shared my passion. Positive and motivated people in the creation of new ideas. I was able to collaborate and compare myself with many professionals such as photographers and insiders, creating interactions and new synergies, different styles but a single passion: FASHION.
Follow me on my social networks so you don't miss the stolen shots and the emotions I felt.